Our business scopes include plastic molds series, die-casting molds series, blowing molds series, rubber molds series,insert molds (MUD seriesl) etc. Our main molds cover industries such as automotive, office furniture,industrial, household, packaging, pet toys, medical equipment, photography, engineering plastics with glass content, repeated injected hard/soft integrated molds, etc.
Our products been exported all over the world and our customers cover countries including USA, UK, Germany,Switzerland,Japan,Canada,Australia,France,Italy, South Africa,Sweden,Holland,and so on.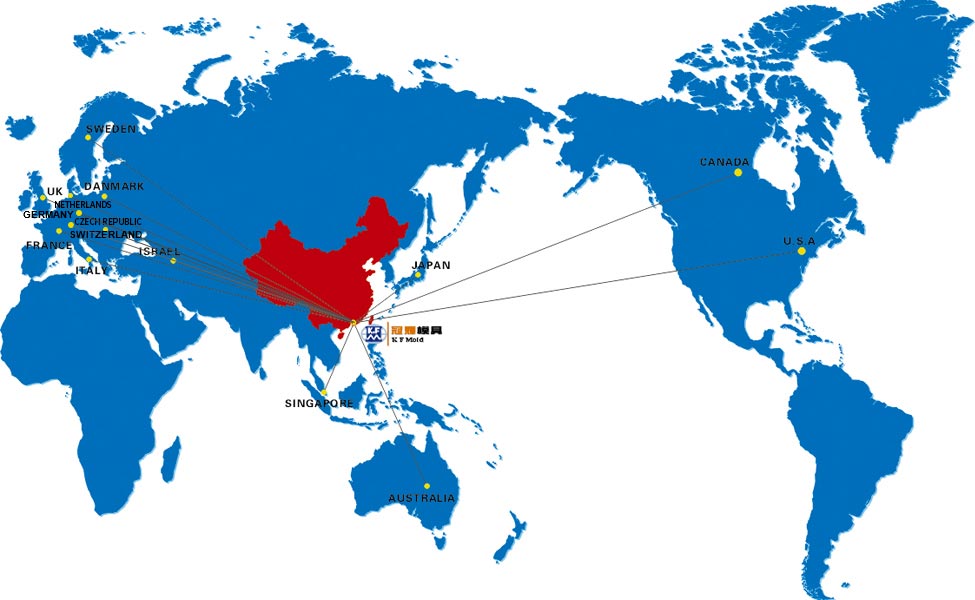 We express our sincere thanks for following customers and partners.